As promised, we headed down to the plot today for a proper look around...
this is one of the four beds, the pallet compost heap is mine, although i'd like to get rid of it, as is the orangy brown shed - thats staying!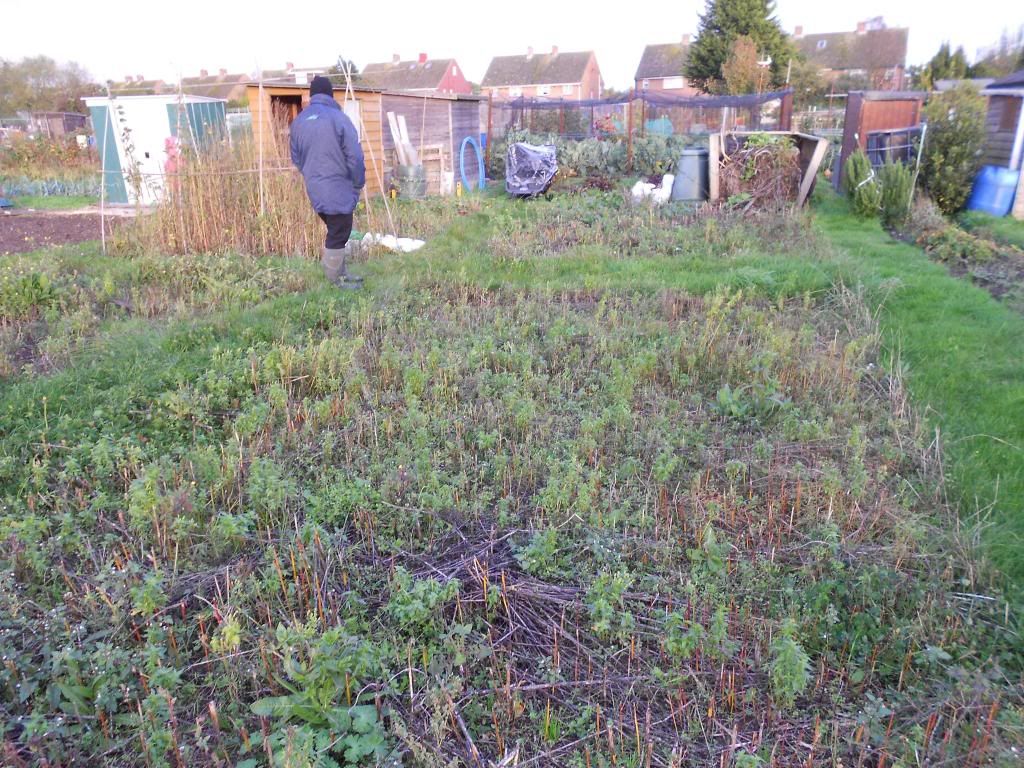 same sort of thing but from a different angle..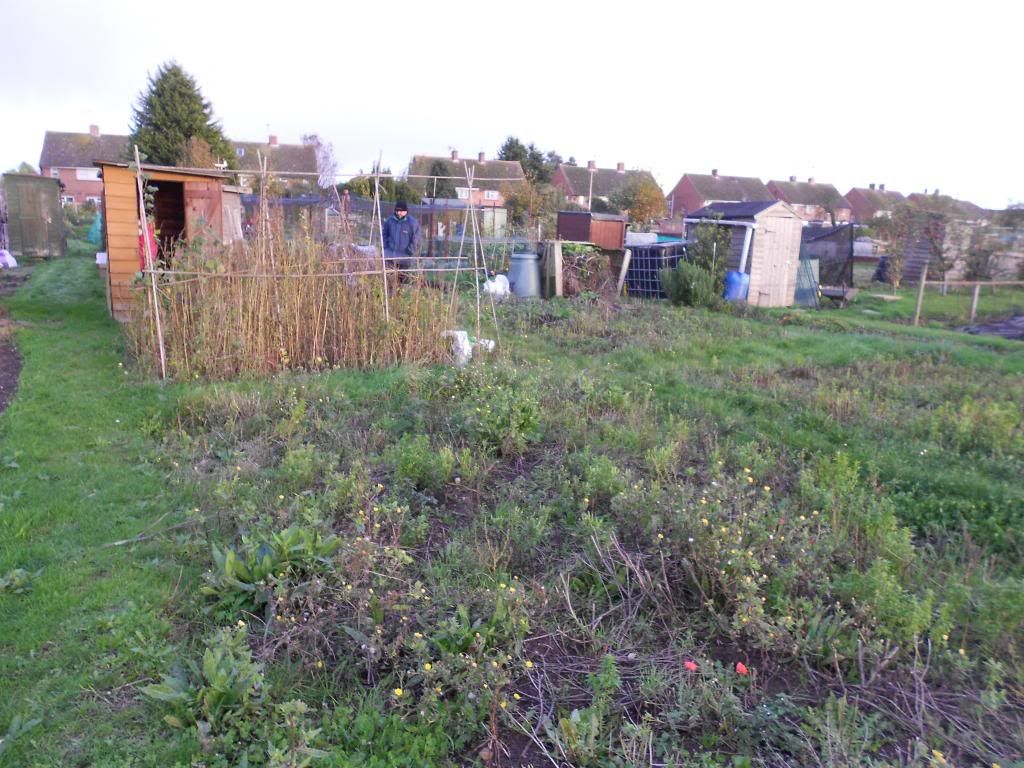 some strawberry plants, a mess, me (it was cold and wet!)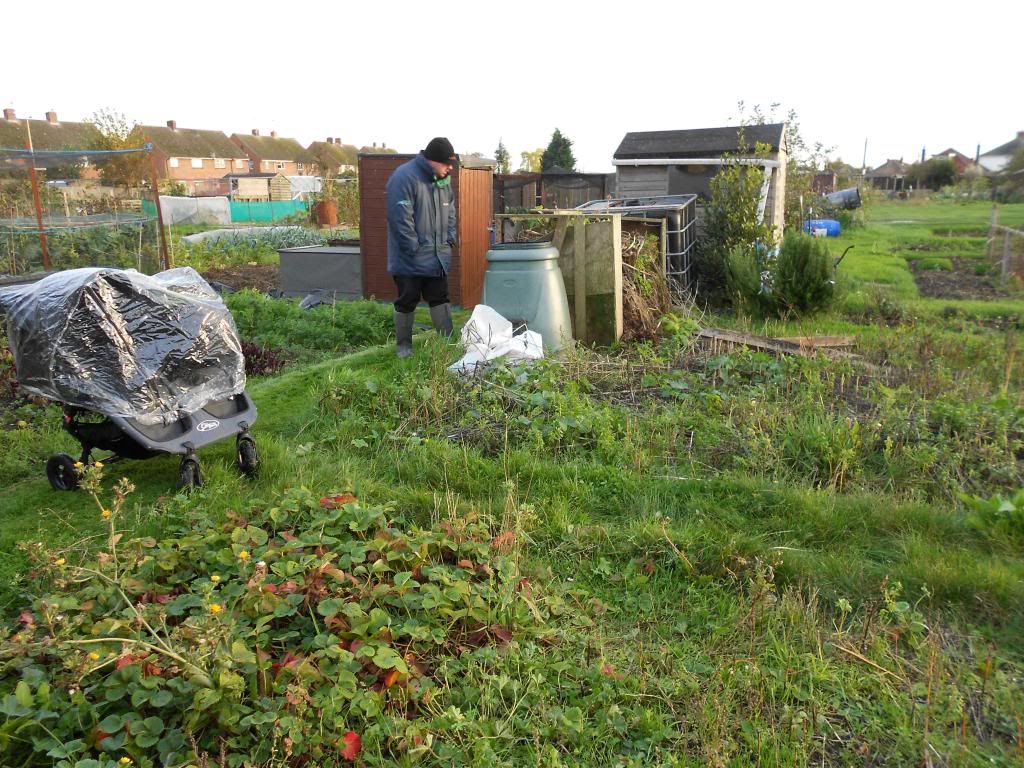 Two little helpers checking things out!