One of my lavender plants isn't very well: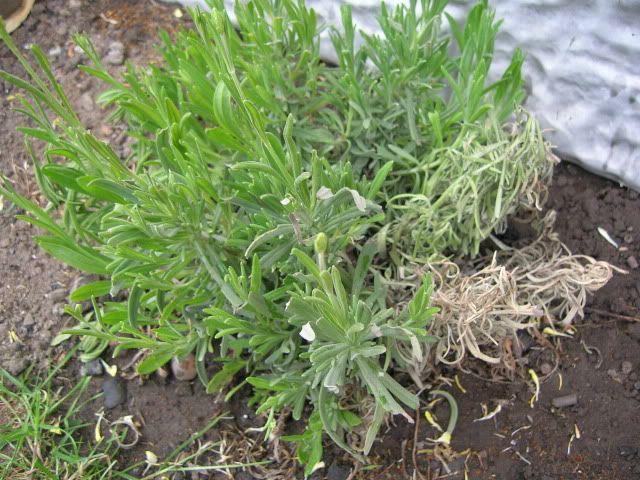 It had to be moved when the fence was put in. I also found what I believe to be cutworms on it.
It seems to be dead on one side, and whilst the other side is showing some new growth, I think it might be in trouble too.
What's my best course of action please?
Cheers,
MBE