I've only had my allotment for about six weeks and since then I've aquired two water butts. They both came with a problem each. The first one I got had a hole for a tap at the bottom. I sorted that initially by getting the stalk of a sprout plant and using it as a bung, but after about a month it started leaking.
I figured that I could get a tap from B&Q or somewhere and use that to plug the hole, but I reckoned that I'd never use the tap, so I wanted a cheaper alternative. What I tried was to get a plastic 2 litre milk bottle and cut out four circles, two of which were about two and a half inches across and two that were about two inches.
I cleaned all around the hole and let it dry, then I took one of the smaller circles and put some silicone sealer onto it and put it over the hole on the inside. I then got one of the larger circles and put some sealer onto that and then placed that firmly over the top of the smaller circle on the inside. I then repeated the proceedure on the outside with the other two circles, and then forced out the silicone so that it oozed out from beneath the circles of plastic, and then wiped it off so it didn't look too tatty.
This is what it looks like.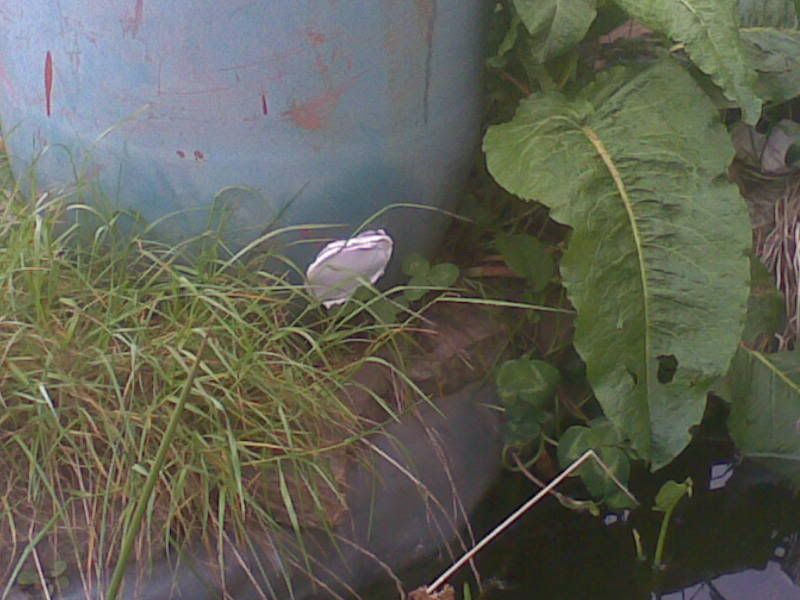 I only aquired the second butt a few days ago from a fellow allotmenter who said it was going to waste cos he wasn't using it. When I started filling it with water though, I found it had a 3 or 4 inch split in it half way down. Again I got a plastic milk bottle and cut four pieces out of it, only this time they were oval in shape, and stuck them to the butt.
This is the second one.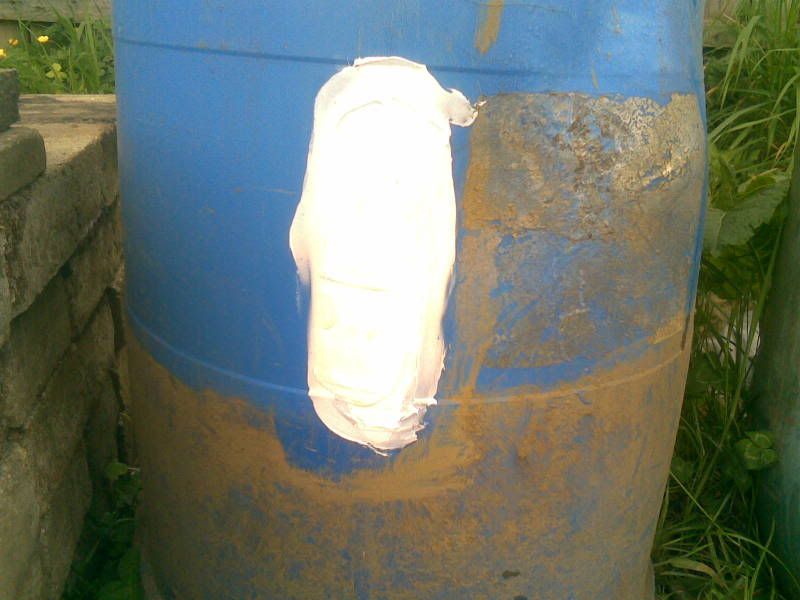 I admit they don't look very pretty but so far they are doing the job and keeping the water in. I hope to be getting a shed in the next year or so and when I do I'll be fitting a gutter and a drainpipe and feeding them into the butts. When I do that, I'll turn the repairs towards the sheds side so they can't be seen.
I'll be keeping an eye on them and will let you know if the repairs fail. I don't see why they should though and it could work out to be a nice cheap fix.